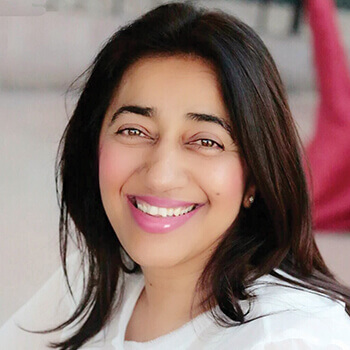 ANU RANJAN
The Crystal-gazer!
---
Founded The Indian Television Academy (The ITA 18th July 2001) , a ground-breaking & significant movement which brings together and galvanised the entire TV workforce under one umbrella.
The ITA subsequently launched the first ever totally TV-centric Indian Television Academy Awards in 2001 to recognise & reward the excellence on the canvas of Indian Television. The ITA launched, with great fanfare and style, GR8 TV MAGAZINE – The Only Television Glossy in the World on August 2003. This publication supported towards cementing the entire TV Industry into one cohesive whole.
She established the GR8 Women Achievers' Awards which have become a momentous annual occasion that celebrates Indian Womanhood in all it's glory in India and in the Middle East, which celebrated 20 glorious years.
A grand milestone in her wide-ranging occupations has been the initiation of a social movement titled "BETI Association-Charity for Women" was launched to enhance awareness about & to fight the menace of Female Foeticide, Education for girls and assistance to Acid and Rape Victims..
Host of reality Show Reel or Real with Anu on Facebook completed It's 6th Season.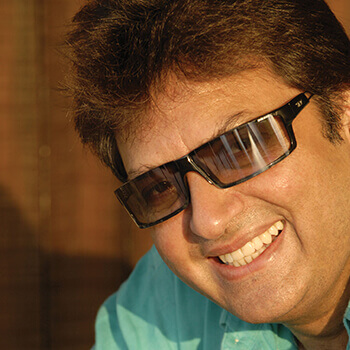 SHASHI RANJAN
The Marathon Man!
---
He joined the illustrious Film & TV Institute of India, Pune, where he received exposure to the best in World Cinema.
He consequently pursued an assiduous career in acting &acted in Hindi Films and regional films (Punjabi & Haryanvi) followed up by Production and Direction for Films and Television.
He is the Co-founder of The Indian Television Academy along with Anu Ranjan. This Academy is a pioneering movement of most momentous nature for garnering and galvanising the entire TV workforce under one umbrella.
He started The ITA School of Performing Arts Institute that has courses of global standards in Acting, Singing, Dancing and Modelling in cities across India.
Besides, the faculty consists of vastly experienced professionals from the industry. And to cap it, the ITA School of Performing Arts provides excellent placement opportunities in Films and TV because of the immense goodwill that he enjoys in both the industries.
More Mileposts:
Has been Director, Jawahar Lal Nehru Port Trust of India
Has been assigned the Directorship of Maharashtra Chalchitra Nigam (Film City, Mumbai)
Has been member of the Academy Council of the Film & TV Institute of India
Has been President of GRAFTII – an association of FTII Graduates
Has had the honour of being on National Awards Jury twice
RecipientofHaryana Samman for Art & Culture from the Government of Haryana, presented by The Ex. Chief Minister Ch. Bhupinder Singh Hooda
Has been member of the Academy Council of the Film & TV Institute of Rohtak Haryana