Vasundhara Tewari
Fine Arts - Painting (West Bengal, India) 2005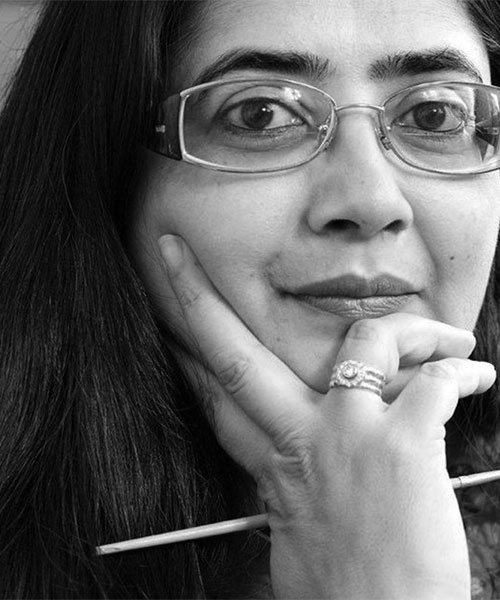 VASUNDHARA TEWARI – One day, she chucked everything she had involved herself in, like, 'Literature', 'Law' or whatever, because her soul was seeking something else – and that was, 'Brush', 'Easel', 'Paint' and 'Canvas'. Yes, Painting was the nub of all her dreams. She immediately enrolled herself in premier Art Schools, while her folks kept telling her that it was Economic Suicide. How blissful it is that she followed her dream, otherwise we would have missed a huge Minaret of Art.
She brings the magic of 'Human Form' to us, particularly the 'Female Form' and she doesn't shy from imaging the Genitalia, either. She has used the Nudes to show that a woman is not a weakling, not a victim… instead, she comes out as 'Combative' in her Paintings.
That's an Art, which mirrors the 'Feminine Force'…!