Uma Sharma
Dance- Kathak (Rajasthan, India) 2004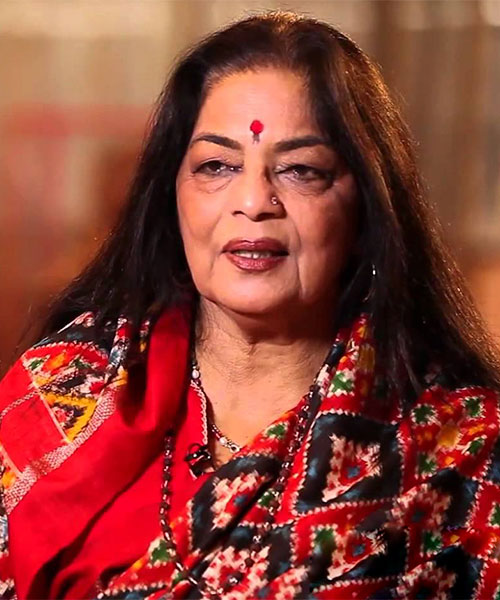 UMA SHARMA – 'Main Jab Bhi Naachi – Doob Kar Nachi…' is how she summarises her one of a kind flair & flourish in Kathak. The youngest danseuse ever to be decorated with a 'Padma Shri', she has been flooded with Awards from all over the globe including the 'Padma Bhushan'. Clamorous applause has unfailingly cheered her whenever she has done her peerless 'Bhaav Nritya' on Stage.
She has been our official Cultural Ambassador, too representing the 'Indian Council for Cultural Relations' at global forums. And she hasn't let her fabled dexterity in Kathak stop at her feet only – instead, having initiated a Dance-School, she has been broadening her legacy through a host of Shishyas.
This way she is immortalising Kathak still further…!