Tejaswini Sawant
Sports - Shooting (Maharashtra, India) 2011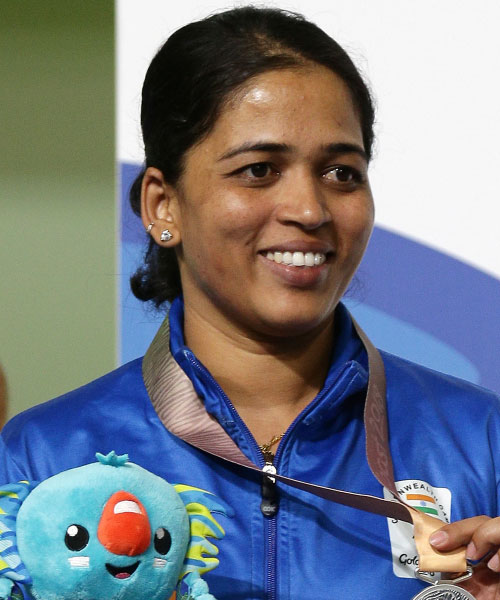 TEJASWINI SAWANT – 'Guns' & 'Bullets' had never been alien to this Daughter of a Naval Officer and hence, it was no surprise for her folks when she took to 'Shooting' as a Sport. And then she hit the Shooting sphere like a meteor during the National Championships of 2006, finishing with a dream haul of 5 Gold medals, 6 Silver medals and 5 Bronze medals. Closely followed the Commonwealth Games and once again, she scalped all competition there to romp home with two Gold Medals.
The trail of distinction has continued from winning the World Championship in 2010 to the Commonwealth Games, 2018, where, she set a Games record with total points of 457.9.
Indeed, when Tejaswini picks up a Gun, it becomes a moment of honour for India…!