Teesta Setalvad
Journalism (Maharashtra, India) 2005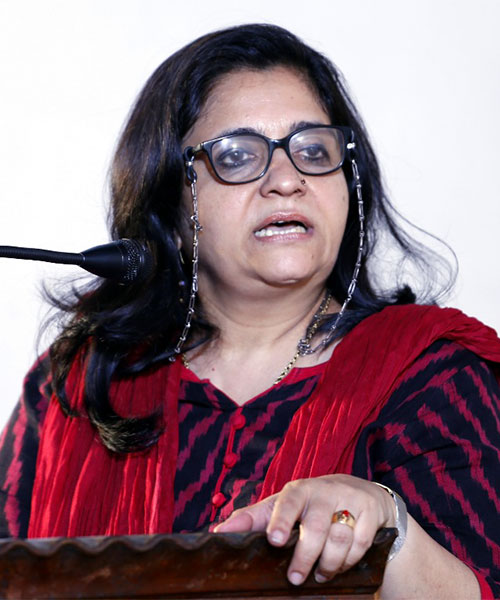 TEESTA SETALVAD – She is an Indian civil rights activist and journalist. Coming from a family steeped in a Heritage of 'Law', she decided to pursue a career in Journalism after reading a book given by her father – 'All the President's Men', which spoke about the 'Watergate' scandal that brought down US President, Richard Nixon. In the same vein, Teesta also embarked upon 'Investigative Journalism' to blow the whistle on Politicos, indulging in activities injurious to Society and Nation.
She also picked up the gauntlet to expose the perpetrators of Communal-discord and founded the magazine, 'Communal Combat' as well as the NGO, 'Citizens for Justice and Peace'. It was a given that she came in conflict with the powers-that-be, but she is fighting on with unflagging tenacity.
She has 'Steel' in her 'Spirit'…!