Suzanne Al Houby
Sports (Israel) 2013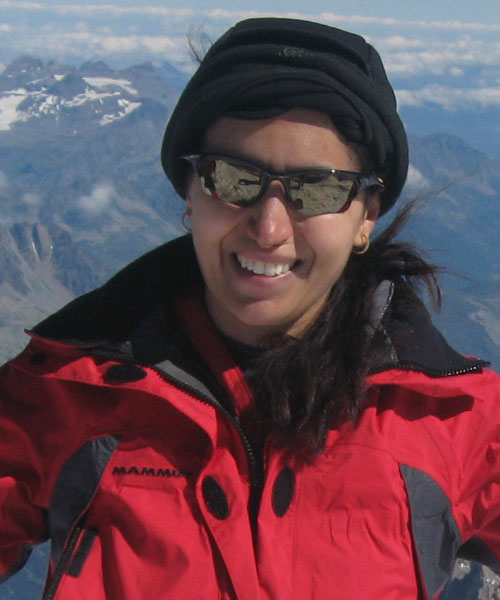 SUZANNE AL HOUBY – That's the Height of a Woman!
And literally so!  She has carved out a unique niche for herself in the Hall of Fame for Women in Arabia. What she has done nobody has, not in her gender, anyway and that makes her stand apart and stand tall just like the peaks she has scaled!
Yes – she is a mountaineer and one with an awesome record of having conquered the tallest ones that there are, like Mont Blanc (Alps, Western Europe), Elabrus (Caucasus, Russia), Aconcagua (Mendoza, Argentina), Vinson Massif (Antarctica)… ! Nothing seems to daunt her, neither the treacherous treks nor the blood-curdling, inclement climes.
And now her crowning glory! On the 20th May, 2011, she got her name etched in gold on the wall of time by conquering the tallest of them all – Mount Everest! Indeed, it was a Himalayan achievement when in 51 days; she scaled 8,848 feet of gravity-defying ascent! A climber to glory!