Sumayyah Al Suwaidi
Fashion & Fine Arts (Abu Dhabi, UAE) 2012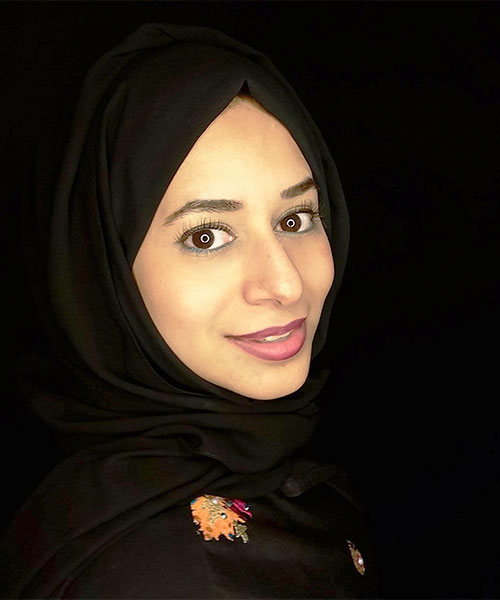 SUMAYYAH AL SUWAIDI- She is a consummate Artist, but her Art does not depend on Paint, Brush, Canvas, Easel – or some such. Instead, she does it digitally! She has most meticulously perfected this Digital Art of hers and that's how when in her works, she moves the skies, stretches the oceans and elevates humans to the clouds – the impact is electric!
She is hailed as a paradigm of punchy Art!
Her other passion is Fashion!
In it, she has created a big outlet, 'Grafika' for designers, both established as well as the greenhorns, to display their creations.
Multi-faceted, multi-talented and multi-tasking she invariably emanates positive vibes and her mellifluous smile works like magnetic on you.
A heady blend of Art & Commerce!