Sulochana Latkar
Golden Laurel – Cinema (Karnataka, India) 2013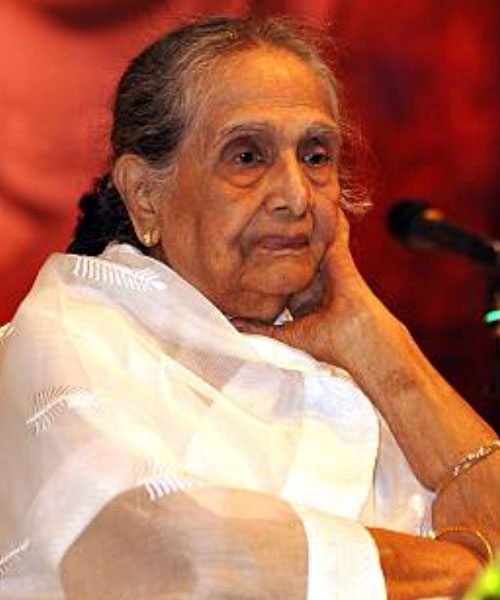 SULOCHANA LATKAR – Mostly known by her screen name she is a well-known actress of Marathi and Hindi cinema and has acted in over 50 Marathi and 250 Hindi films.  The superlative Actress stunned the viewers with her artistry in Bimal Roy's 'Sujata'. In umpteen films, she played a mother, covering all the Superstars from Dilip Kumar (Sunghursh) to Amitabh Bachchan (Muqaddar Ka Sikandar) and she always reinvented herself in the role, never looking repetitive.
She is a recipient of the civilian honour of Padma Shri .
Indian Cinema has been richer because of her…!