Sonal Mansingh
Dance - Bharatnatyam & Odissi (Maharashtra, India) 2005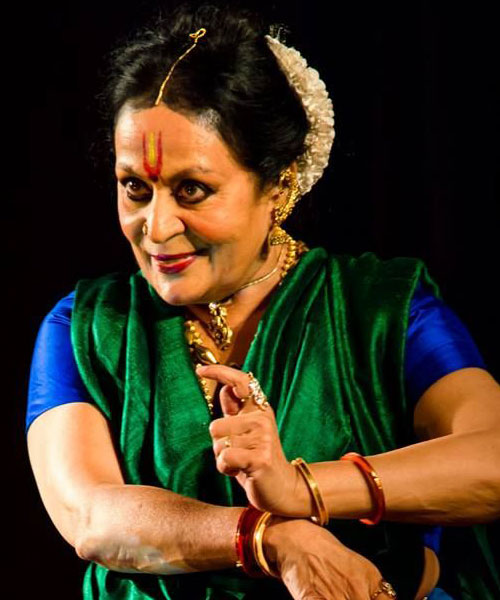 SONAL MANSINGH – Dance to her is what Sunshine is to Sunflower and she has scaled the ultimate horizons in it. Starting with 'Manipuri' at the age of 4, she went on to master 'Bharatnatyam' and 'Odissi' as well, enthralling audiences all over the globe with her sheer virtuosity and wizardry in the Art. To cap it, her Choreographic masterpieces, like, 'Draupadi', 'Geet-Govind', 'Samanvay' etc. earned her mythical accolades, including the 'Padma Vibhushan'.
She is a survivor and has surmounted the debilitating ordeals of a road accident, even as Cynics had started writing obituaries to her Dance career. She came back – and how… exploding the Stage with her electrifying dancing all over again.
For the ultimate in dancing – look no further than Sonal Mansingh…!