Sitara Devi
Lifetime Achievement - Dance (West Bengal, India) 2006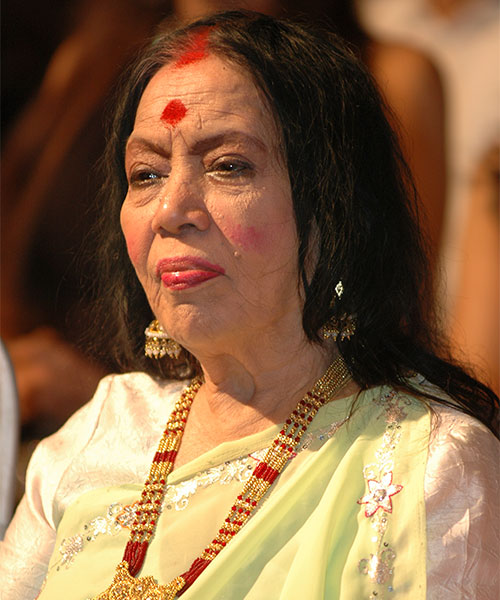 SITARA DEVI – She was an eminent Indian dancer.Just 16 year-old and her sweeping moves of Kathak made Gurudev Rabindranath Tagore burst with joy –'She's Nritya Samragini', meaning the empress of dance, which was the ultimate vindication of the Kathak Queen Sitara Devi. This prodigy kept on storming Stages all over the world with Kathak, besides lighting up the Big Screen, too, in a number of Films up to Mehboob Khan's 'Mother India'.
She always lived life on her own terms and refused 'Padma Bhushan', because anything less than a 'Bharat Ratna' seemed to her like an insult to her Art.
She was incomparable – and she knew it…!