Shubha Raul
Public Welfare (Maharashtra, India) 2008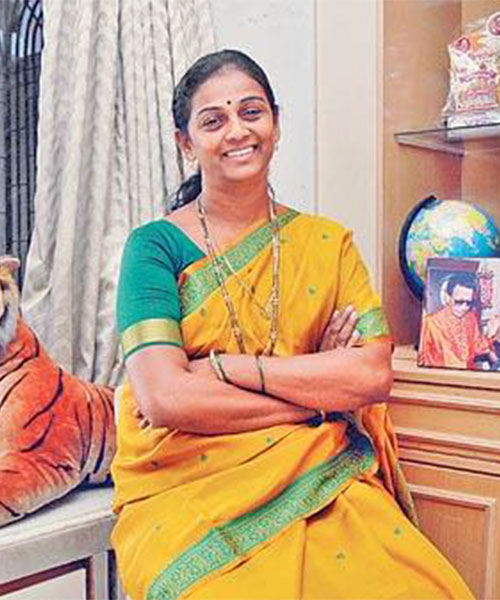 SHUBHA RAUL – Daughter of a freedom fighter, she has dedicated herself to public-welfare that has won her the implicit trust of people at large, resulting in her being elected as a Corporator and then, being crowned with the Mayorship of Mumbai. As Mayor, she has triggered a lot of path-breaking initiatives towards 'Rain-water Harvesting', 'Dumping-grounds' and a truly path-breaking 'Recycling of Plastic-waste into Plastic-roads'.
She has also done a lot to alleviate the sufferings of Women & Children through a lot of welfare schemes during her tenure as the Chairperson of the 'Women & Child Welfare Committee'.
A true selfless server!