Shovana Narayan
Dance-Kathak (West Bengal, India) 2007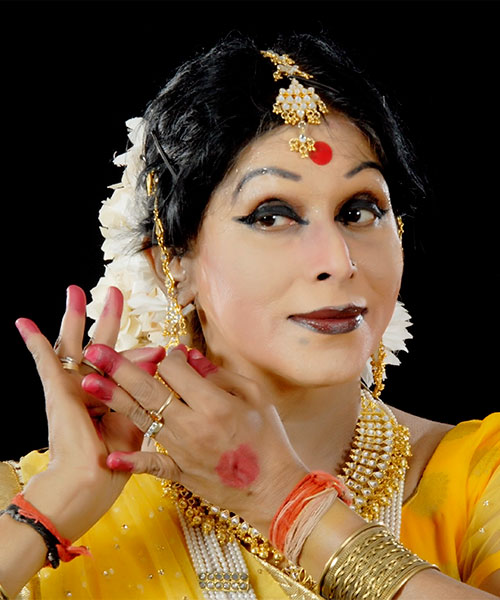 SHOVANA NARAYAN – While being present generation's idol and inspiration in 'Kathak', she is high on Scholastic learning in   'Physics', 'Social Sciences',  and 'Defence & Strategic Studies', besides being a Writer, Analyst and Culture-historian . Her tour-de-force is, of course, her consummate artistry in 'Kathak', which she has learnt from the legendary, Pandit Birju Maharaj. And in this Dance-form, she has created mindboggling collaborative works of 'Fusion', blending Kathak with the 'Ballet', 'Spanish Flamenco', even 'Tap-dance'. Today, she is also a 'Guru', training the Gen-next.
Furthermore, she has always been there for National calamities, like, the Tsunami, Bihar-floods, or help for Kargil War Widows.
A true blue 'Culture-Catalyst'…!