Sheila Dikshit
Politics (Punjab, India) 2005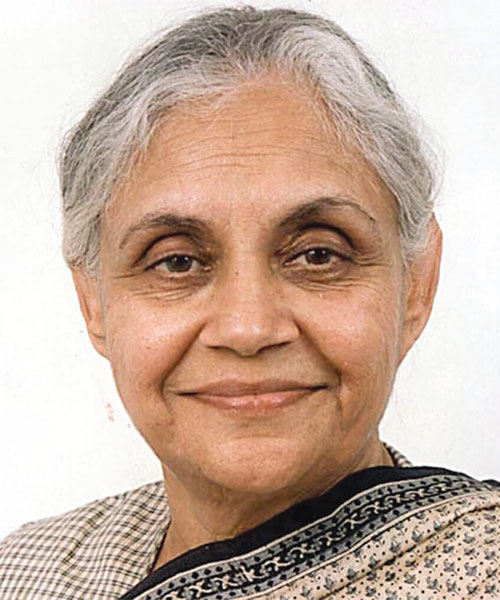 SHEILA DIKSHIT – She is an Indian politician who was the longest serving Chief Minister of Delhi, serving for a period of 15 years.
As a Member of Parliament, she served on the Estimates Committee of Lok Sabha. She also chaired the Implementation Committee for Commemoration of 40 Years of India's Independence and Jawaharlal Nehru centenary. She represented India at United Nations Commission on Status of Women for five years (1984–1989). She also served as a Union Minister during 1986–1989, first as the Minister of State for Parliamentary Affairs and later as a Minister of State in the Prime Minister's Office.
She was chairperson of the Young Women's Association and was instrumental in the setting up two of the most successful hostels for working women in Delhi. She was also the Secretary of the Indira Gandhi Memorial Trust.
Even today, you can see the Sheila Dikshit stamp all over the Capital…!