Shamshad Begum
Golden Laurel - Music (Pakistan) 2012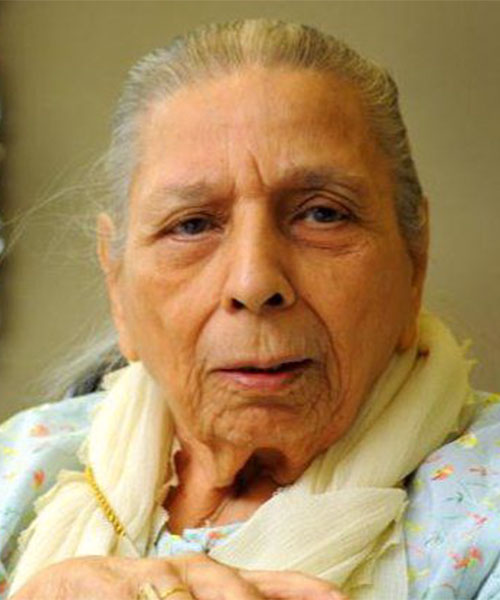 SHAMSHAD BEGUM – The Legend, well & truly peerless! Her crystal voice, which once was called as 'Temple Bell' by the famed maestro, O P Nayyar, sent the listeners into raptures by its tremendous 'throw', 'Pitch' and its sweeping magnificence!
This voice cast a spell on people which hasn't been dispelled to this day.
Her singing career started with Lahore Radio Station and then she came under the wings of the iconic maestro Ghulam Haider. With Her razor-edged tone in 'Khandan' and 'Khazanchi' a Tsunami called Shamshad Begum Hit the playback shores in Hindi films.
Hers was a voice that had both agility and breadth in equal impact.
She is an era…History walks in that frail frame!