Shahida Parveen
Armed Forces (J&K, India) 2009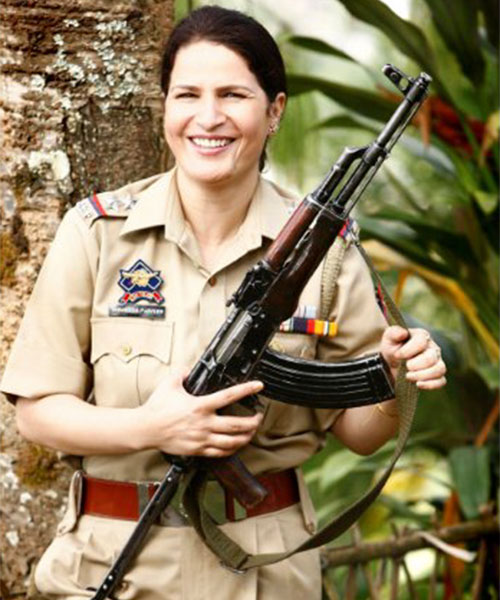 SHAHIDA PARVEEN – It was nothing short of dropping an Atom Bomb, when she declared her desire to join the Police ranks in J&K. Youngest of six siblings, her father had died when she was only four. All hell broke loose at her decision. Sermons were rained on her that a woman's place is by the hearth in the house and joining Police in the menace of Militancy was nothing but committing hara-kiri. But she refusing to be tied to the hearth, took her plunge.
Inevitably, she became a thorn in the eyes of Hizbul Mujahideen and Laskkar-e-Toiba – but she took them head-on and to this date, has been instrumental in the elimination of scores of Terrorists.
That's true grit at its towering best…!