Shabana Azmi
Lifetime Achievement - Arts, Culture, Society & Social Services (Andhra Pradesh, India) 2018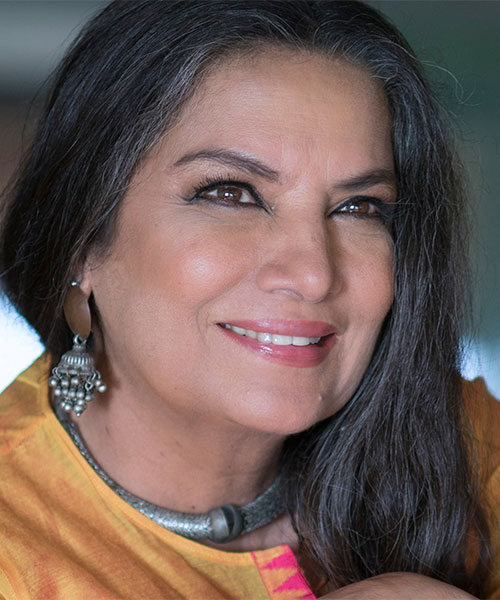 SHABANA AZMI – Indian actress of film, television  and theatre. Multi-faceted and multi-talented, she is a whole rainbow of Art, Activism and Altruism!
Five National Awards, besides numerous others, are a standing testimony to her impeccable artistry in Acting and to cap it, her contribution to Public Life and Society at large is well and truly laudable. With exemplary grit and guts she has taken up cudgels on behalf of Secularism, Women Empowerment, AIDS Victims and other such. Inimitable as an Artiste, incomparable as an Activist and incredible as an Achiever, she is the true prototype of the 'Ultimate Woman', today!
She is a Goodwill Ambassador of the United Nations Population Fund (UNPFA). In appreciation of her life and works, the President of India gave her a nominated (unelected) membership of the Rajya Sabha, the upper house of parliament.