Sangita Singh
Information & Technology (West Bengal, India) 2008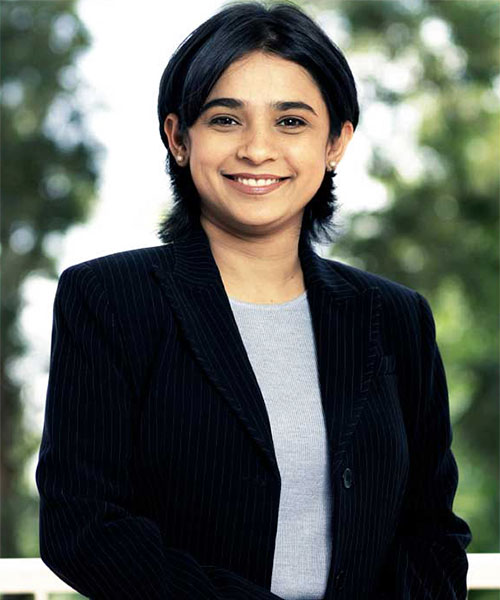 SANGITA SINGH – She is Senior Vice President and Head of Enterprise Application Services (EAS) business unit at Wipro Technologies, who is responsible for providing strategic guidance to the various product practices and plays a pivotal role in furthering the business unit's goal, of being the leading services provider in enterprise application space, through innovative service delivery models and business practices.
She was selected as the "Best Product Manager for Asia Pacific" by Adobe and has won the "Best Product Manager" award for five consecutive years.
She has been featured in TIME magazine's article – People to Watch in International Business, as the "outsourcing wunderkind".