Saira Banu
Lifetime Achievement (Uttarakhand, India) 2007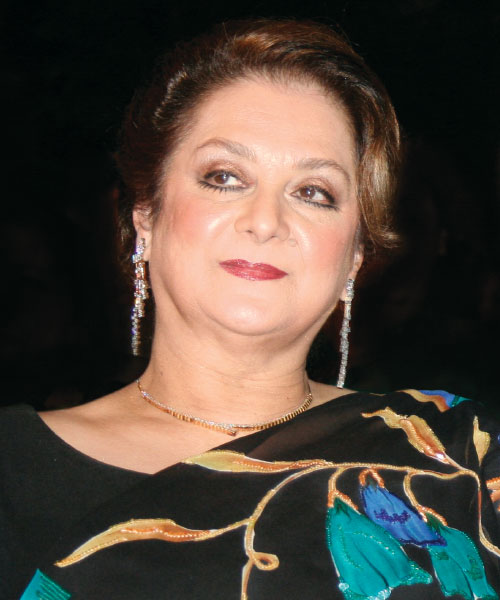 SAIRA BANU – Born to the 30's & 40's Star, Naseem Banu, who went with the moniker of 'Pari-Chehra', the svelte and Sylphlike Saira earned the epithet, 'Beauty Queen' from her debut-making 'Junglee', itself. It was through sheer Screen-presence laced with magnetism of an ethereal kind that she hooked millions, lock, stock and barrel in a string of blockbusters. By and by, she also proved her Acting mettle in 'Shagird', 'Purab Aur Pachhim', 'Padosan' and other such.
Married to the legendary Dilip Kumar, she has also produced popular TV Shows.
Indian Screen will never forget its 'Beauty Queen'…!