Rukhsana Kausar
GR8 Special Mention - Bravery (Jammu & Kashmir, India) 2010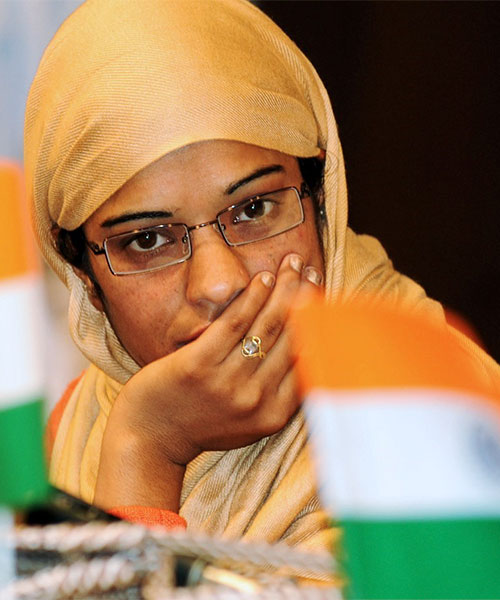 RUKHSANA KAUSAR – Just as the night deepened in the distant village of Kalsi,  a  girl just out of her teens,was awakened by a knock on the door. It was her uncle there, but her razor-edged instincts made her refrain from opening it. And she was right – it was a terrorists' ploy, who, then, barged in by breaking a window.
Rukhsana was hurriedly shoved under a cot, but when the 3 desperados started clobbering her family while asking about her, she just bolted out and pounced on them like a tigress.
A Class 10 dropout, she has been awarded the India National Bravery Award, for the killing of a Laskar-E-Taiba militant leader at her residence, using an axe and AK47 rifle. She has a younger brother, Aijaz, who helped her chase other militants and contact the police afterward.
A flaming paradigm of 'Stree Shakti'…!