Rubina Dilaik
Television (Himachal Pradesh, India) 2018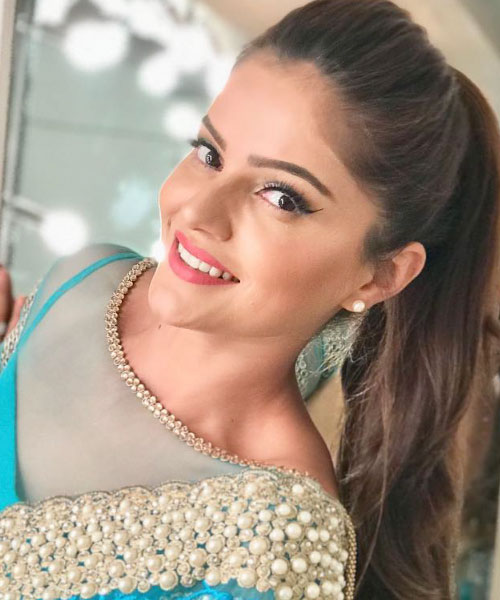 RUBINA DILAIK – From the hills of Shimla, she came as a breath of fresh air on our TV Screens. She had everything that go to make a complete Star – gorgeous looks, poise, carriage and a flair for natural Acting. Soon enough, the viewers were eating out of her hands, a feat she has been accomplishing from 'Chhoti Bahu' to 'Shakti – Astitva Ke Ehsaas Ki'…Particularly in the last mentioned, her amazingly nuanced performance as a 'Transgender' has had millions rooting for her 'Soumya', besides fetching her the most prestigious ITA Award.
The key to her excellence is, according to her, the fact that she draws on her own heartbreaks and inner pain to create the agony of the Character on the Screen.
Indeed, that explains her charismatic 'Connect' with the viewers…!