Rouble Nagi
Fine Arts (J&K, India) 2013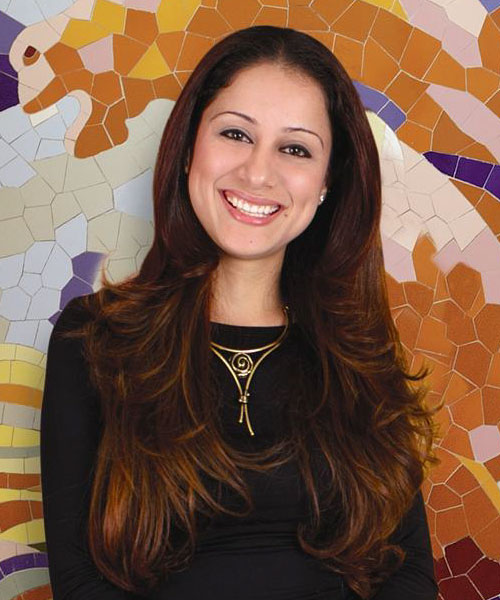 ROUBLE NAGI – Be it 'Stone, 'Metal', 'Wood', 'Glass', 'Copper' or whatever – when her magical fingers touch them, they all acquire an ethereal aura and become pieces of sheer wizardry! The highly celebrated 'Muralist' infuses music in her creations, sending the onlookers into a tizzy with euphoria! If you're having a walk on the 'Carter Road Promenade' in Mumbai, it'd be impossible for you not to stand spellbound before a Nagi Mural.
There is also another side to her – she is all the time trying to wean the Young away from the 'Mundane' to the 'Art'. Working with the NGO, 'Pratham', she is steadfastly expanding her Art-family with destitute kids.
They would be the 'Gen-next' of Nagian Art…!