Renuka Chowdhury
Politics (Andhra Pradesh, India) 2007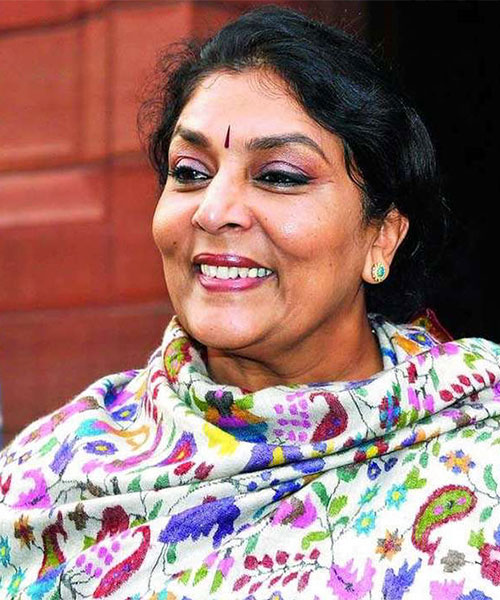 RENUKA CHOWDHURY –  Her political career has seen steady rise in her stature in the state and national politics. In her second term as Member of the Upper House, she became Union Minister of State for Health and Family Welfare. Subsequently, she was elected to the Lok Sabha (Lower House of Parliament) in 1999 and then again in 2004. In her second term in the Lower House, she was first given the responsibility of Minister of State for Tourism with Independent Charge and thereafter Minister of State for Women and Child Development with Independent Charge.
During her two decade long political career, she held various political positions such as Leader of the Parliamentary Party, Co-Chairman of All India Kisan Khet Masdoor Sang and also as the President of various large labour unions in the country.
She has diverse interests and has been associated with several social and cultural organisations working in the field of women and child welfare.
She was given the epithet of the Nightingale of Parliament by the then President of India.