Raveena Tandon
Cinema (Maharashtra, India) 2011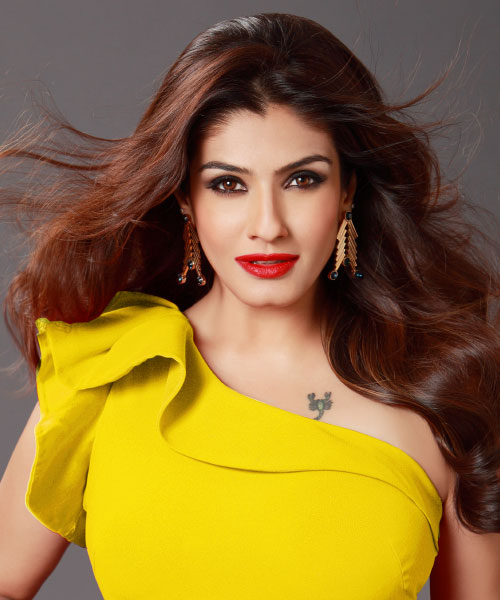 RAVEENA TANDON – She is an Indian actress, producer, and former model. She is one of the most popular film actresses; she has mainly worked in Bollywood films, though she has appeared in a few movies of Telugu, Tamil and Kannada cinema as well. Her Debut movie, 'Patthar Ke Phool', started the very successful career and she was already en-route to Superstardom followed by a string of hit commercial films.
She shifted gears to meaningful Cinema like – 'Aks', 'Satta', 'Shool' and 'Daman', with the last one securing a 'National Award' for her.
She adopted two girls, Pooja and Chhaya, as a single mother in 1995 when they were 11 and 8 years old, respectively.
Keep watching for a lot more of the Raveena Rainbow…!