Rashmi Uday Singh
Food & Culinary Literature (New Delhi, India) 2016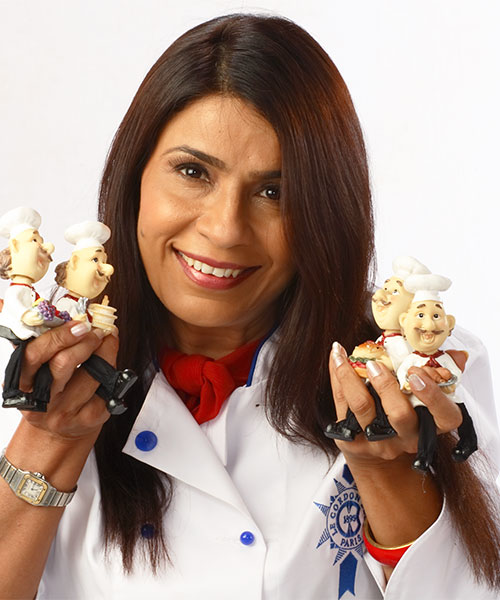 RASHMI UDAY SINGH – The High-priestess of Food!
Her career criss crosses can send you reeling with amazement… what, otherwise, can you say about a girl who does 'Honours' in English Literature and then, skips onto a degree in Law only to hop onto one in 'Management'? And then, she goes on to join the strictly bureaucratic Indian Revenue Services and that too for 15 long years, only to chuck it suddenly one day to make her final detour – morphing from Deputy Commissioner to a devoted Culinary-expert!
And she has achieved many a first-ever in the field – India's first-ever 'Restaurant guide', The first ever 'Nightlife-guide' to Mumbai and the City-eateries-guide to Pune and the first-ever 'Vegetarianism guide' to Paris that ended up in her being decorated with France's National Honour –LaOrdre des Arts et des Lettres recently.
Today, her word is 'Command' for Foodies! She has penned 37 books, besides her syndicated Columns to 'fooducate' one and all, coupling Cuisine with Health…
That's how her name has become a synonym of 'Food'!