Raadhika Sarathkumar
Cinema - South (Colombo, Sri Lanka) 2013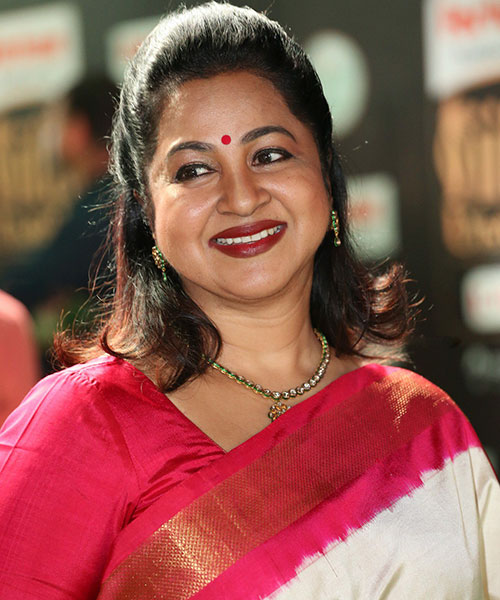 RAADHIKA SARATHKUMAR – An Indian film and TV actress, entrepreneur, model and producer who works predominantly in the Tamil and Telugu film industries. The daughter of Southern thespian, MR Radha was prone more towards the 'Academe' rather than 'Acting', yet time came when she just found herself in front of the Cameras and the result was a continuous trail of blockbusters, 25 of which co-starred her with the ace superstar Chiranjeevi.
Furthermore, having shared Screen-space with legends of both south and north, i.e. Sivaji Ganesan and Amitabh Bachchan, she has other feathers also in her cap, like being a Producer, with her very first Production winning a National Award. She has acted in over two hundred films in Tamil, Telugu, Malayalam, Kannada and Hindi.
Hitting a triple Century of films, she is a Player-par-excellence…!