Pushpa Bhuyan
Dance - Satriya (Assam, India) 2011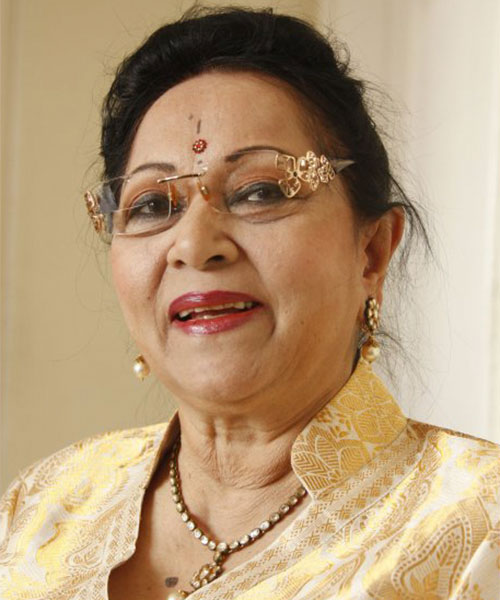 PUSHPA BHUYAN – Born in the pristine climes of the painterly Assam, she had rhythm rippling through her limbs since she was very young. Nimble-footed and elegant to boot, she was destined to dance…and dance she did! In no time, her fame spread like wildfire, particularly for way she rejuvenated Assam's moribund Dance-form – 'Satriya'. She was deeply into 'Deeksha', i.e., training new generations in the Art.
The completion of 'Deeksha' climaxes into 'Arangetram' that is the finale of the holistic training of a student.
That's because Dance was a 'Mission' for her and not a 'Mint'…!