Padmini Kolhapure
Cinema (Maharashtra, India) 2013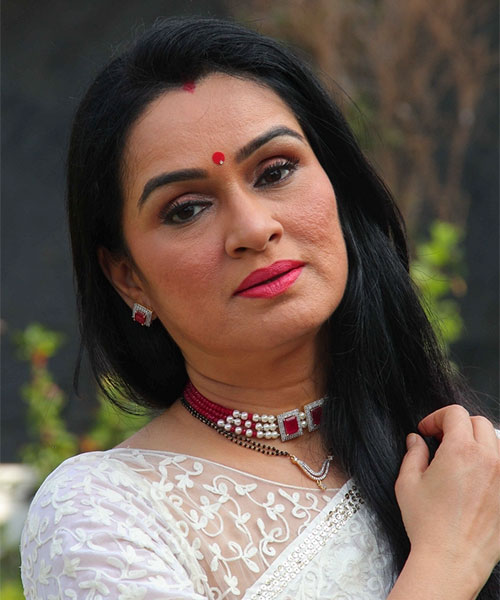 PADMINI KOLHAPURE – Multi-faceted! She is a heady cocktail of beauty & talent that is truly multi-pronged. Starting with Singing, little Padmini was a part of hit numbers in 'Yaadon ki Barat', 'Kitab', 'Dushman Dost' etc.
She soon landed an acting role in 'Ishq Ishq, Ishq' by Dev Anand.
Thereafter followed 'Zindagi', 'Dreamgirl', 'Sajan Bina Suhagan' and the crowning glory of this phase came in Raj Kapoor's 'Satyam Shivam Sundaram', where she played the child Zeenat Aman and played it so glowingly that it became the envy of veterans!
Then the sculptor, who moulded her in 'Sataym Shivam Sundaram', decided to feature her again and lo & behold, she was a RK Heroine now, a distinction that the best of the actresses craved for themselves in those days.
That's a talent you can swear by!