P. T. Usha
Sports (Kerala, India) 2004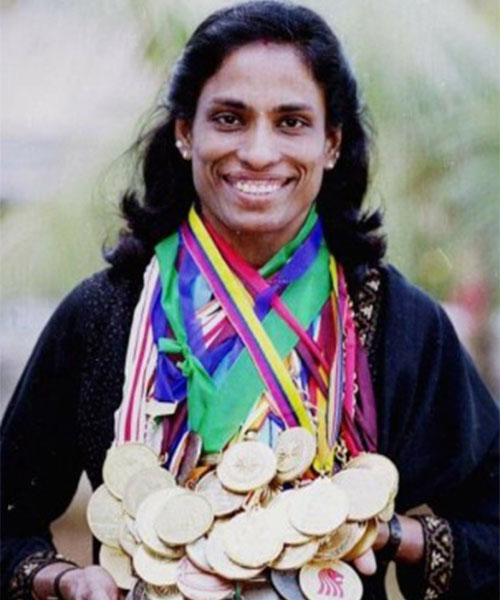 P. T. USHA – Often called the 'Queen of Indian Track & Field', she was discovered by the noted Coach, OP Nambiar. Looking at her lean shape and fast walking style, he could instantly gauge her potential as a Sprinter. He, then, started coaching her to stunning results as Usha hit the Indian Sports' world like a twister with Medals, Medals and more Medals at the National level. This, later, burgeoned on to 101 International Medals at big ticket events.
Her most unforgotten moment was in the 1984 Olympics at Los Angeles, when she lost a Medal by 1/100th of a Second. That day, she lost the Game, but won zillions of hearts.
She has been the 'Gale of Glory' for India…!