Nita Ambani
Scroll of Honour - CSR & Education (Maharashtra, India) 2008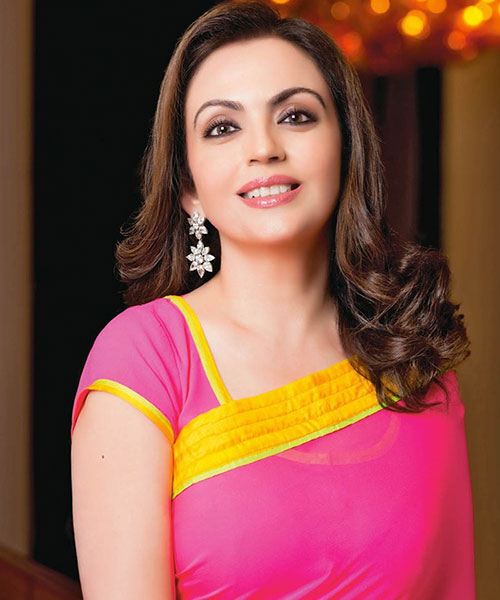 NITA AMBANI – The Czarina of the Ambani Empire is decidedly aloof from riches and is the philanthropic arm of the fabled Reliance conglomerate. Her whole life has been devoted to Social causes through historic movements as 'Bharat India Jodo' (bridging the Urban-Rural Divide), or 'Education for All' (providing high-end learning to thousands of wards year after year), 'Drishti' (Corneal grafting for thousands) or addressing other issues, like, Healthcare, Sports, Ecology and so on.
In sum, she is fiercely devoted to her mission of creating a transformed India through unflinching commitment and passion!
She is the first Indian woman to become a member of the International Olympic Committee (IOC)
She as honoured by the Metropolitan Museum in New York for her work in philanthropy, education and promoting the arts. The epitome of elegance is a paragon of compassion!