Nimmi Raza
Lifetime Achievement Award (Uttar Pradesh, India) 2011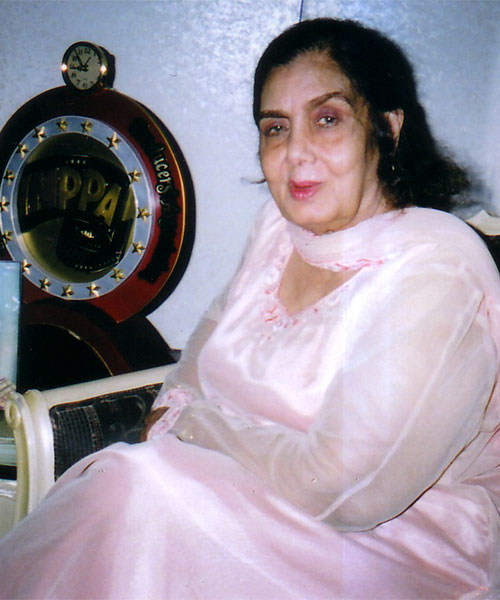 NIMMI RAZA – In 1949, Raj Kapoor discovered her to play one of the pivotal roles in his 'Barsat'. The Film created Box-office history and millions went woozy at that intoxicating glint in her eyes. Since then, she went on to star in a host of big-ticket Films and when Mehboob Khan's 'Aan' was released in the US, tabloids, there, went gaga over the 'Unkissed Star from India'.
However, time took its detour and the world of Films also underwent a sea-change, leaving many of the legends of yesteryears, including Nimmi, behind! Still, she did continue to give powerhouse performances throughout the 60's, like, in 'Mere Mehboob' or Akashdeep'.
In the Annals of Indian Cinema, her name would be etched in Gold…!