Nayla Al Khaja
Direction (Dubai, UAE) 2011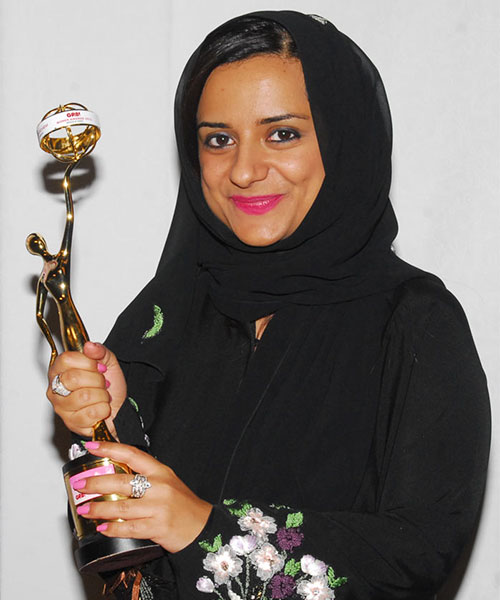 NAYLA AL KHAJA – She weaves dreams and then strives to put them onto the screen with a bold candour that is well and truly exceptional.
She has definite views and convictions about things and has an indestructible courage of conviction as well. A Cineaste of deep sensibilities, her's is a name to be reckoned with in the Middle Eastern Cinema!
She made, 'Unveiling Dubai', launching her 'Dessert Productions' in 2002. Within a couple of years, it became to be the D-seven Motion Pictures, which put UAE on the map of cinema!
She has never looked back!
Besides, she has weathered many a storm for the bold and unconventional themes she has picked up in her films. She has had the pluck and spunk to handle Paedophilia and Secret Teen Dating, for the first ever time in those parts!
In fact, she is a 'one woman army' taking on the combined might of the Censors and the so-called Society Regulators.
'I want more… I love trouble…!'