Navjot Altaf
Fine Arts (Uttar Pradesh, India) 2009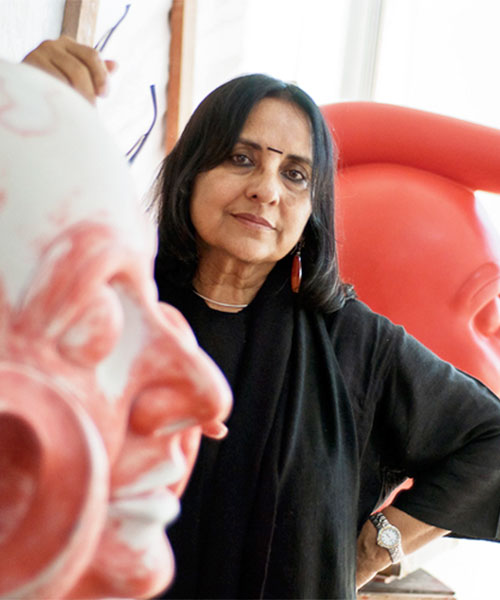 NAVJOT ALTAF – In the dusty, distant small-town Meerut, the words, 'Art', 'Easel' & 'Canvas' would, in all likelihood, elicit instant derision from all quarters… and yet, it was in this Art-desert that a bud sprouted, who, while coming into its full bloom, became an epitome of Art & Painting – that's Navjot ! There is a fire in her hues as she dwells upon violence in the collective memory of India and other parts of the world, depicting holocausts in thudding details.
Besides, she has grown into a uniquely collaborative Artist, working closely with the Adivasi Artists of Bastar (Chhattisgarh).
She is the harbinger of a new era in Indian Painting!