Nalini Chidambaram
Law (Tamil Nadu, India) 2009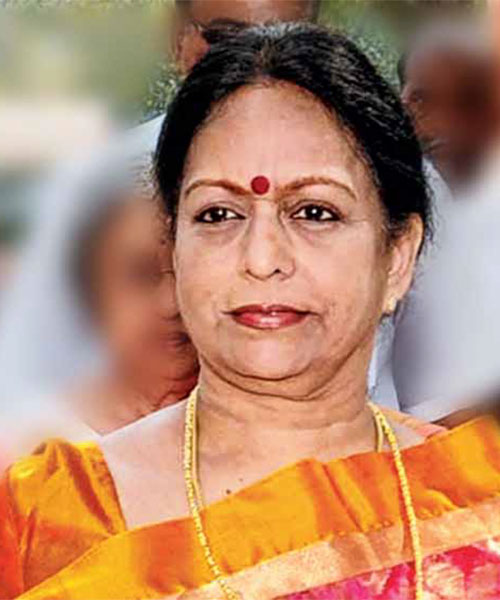 NALINI CHIDAMBARAM – She serves as Legal Advisor of East India Company Acquisition Corp. She started as a law advocate in 1968 and became Senior Advocate in 1990. She specializes in taxation, constitutional, administrative and corporate laws. She appears frequently before the High Courts of Bangalore, Hyderabad, Cochin, Bombay and Delhi and in the Supreme Court of India. While operating in the Male-dominated world of 'Law', she is all ease, confidence and spontaneity, rolled into one. In her sphere, she is keenly sought out by the behemoths of both Private and Public sector as well.
But besides the high & mighty, her doors are always open for the hoi-polloi, the Aam Janata, too, in the same measure.
She is a Justice-seeker for one and all!