Mona Al Mansouri
Fashion (Abu Dhabi, UAE) 2014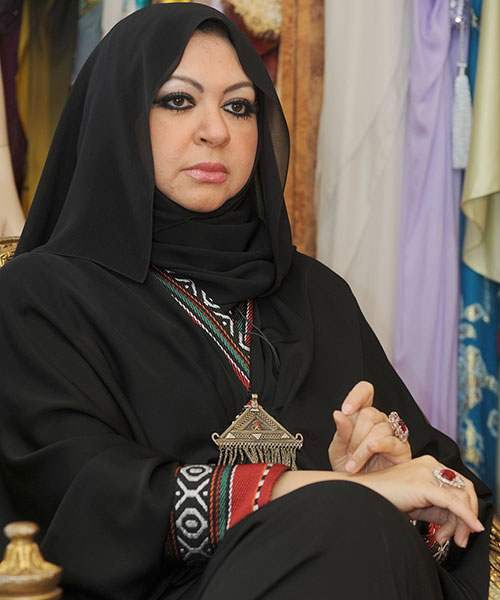 MONA AL MANSOURI – Messages on a catwalk.
That's what makes her different! 'Fashion', to her, is not only a tool of beautification, but also a window of Culture. Today, she is the de facto queen of haute-couture in the Middle East, but she has attained that stature because of being a 'thinking' designer rather than a mere exotic one.
She is totally self-tutored in her Art and has always banked upon her own muses in creating designs that have left the world gaping, even more than that – 'thinking'!
Her Message Dresses, full of Symbols, Signs & metaphoric Motifs, kind of caught the Fashion world napping! The spectrum of her 'Messages' can include anything to anything – like 'Environment', or abstraction of 'Faith'.
That's also the word to describe how one feels looking at her creations – speechless!