Medha Patkar
Social Service (Maharashtra, India) 2006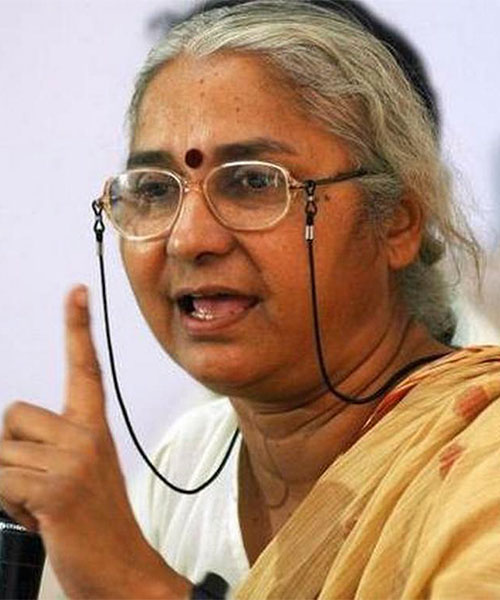 MEDHA PATKAR – Daughter of a Freedom-fighter and Labour Union Leader, she extended the saying, 'Like Father, Like Daughter' to new glory when she became a crusader-par- suprême in her life. Her historic movement 'Narmada Bachao' led to a National re-think on Dams and rehabilitation of people getting submerged by them. She has been an unshakeable Sentinel of people's rights and gone to the most extreme lengths to secure Justice for them.
She has footed miles and miles of treacherous pathways to reach people in the remotest areas, she has observed deadly fasts in protest of the exploitation of the downtrodden… and yet, she has not tired of what she is doing.
To this day, she continues to pull people out of the quicksand of oppression…!