Maud Chifamba
Young Achiever - Education (Zimbabwe) 2014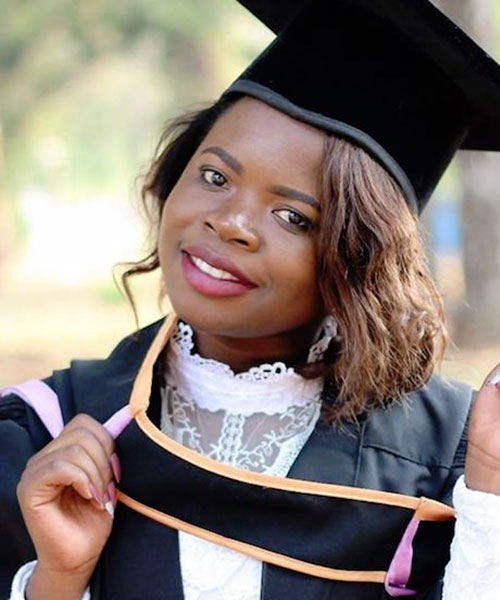 MAUD CHIFAMBA – Prodigy!
At the International Conference organised by the pre-eminent Charity-establishment, 'Terra Des Homme' of Switzerland that espouses 'Children's Rights' across the globe- a name is announced – 'Maud Chifamba from Zimbabwe!'
She is unlike any of the preceding elocutionists – in fact, she stands out as an absolute contrast to them. Amidst that august assembly of high-statured bigwigs, she seems a bit too raw and very, very young – a Teenager! There is an aura of sheer confidence about her as she starts to speak on the 'Role of Education in Empowerment of Women' – she has her ears resonating with the hearty applause from the worthies around her!
She went on scaling her little horizons, only to climax into finally having the big stroke of fortune, when the Vice-Chancellor of the Zimbabwe University offered her a place to study the Degree of her dreams – Accountancy! And she became the youngest student ever to be enrolled in a University all across Africa!