Malini Parmar & Smita Kulkarni
Sanitation - Menstrual Hygiene for Women (Punjab & Karnataka, India) 2018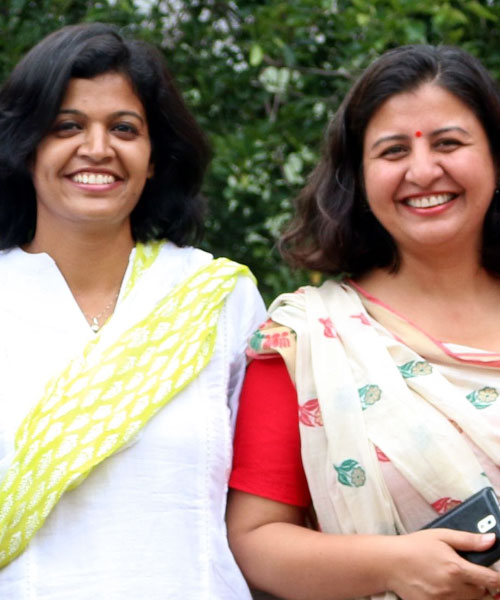 MALINI PARMAR & SMITA KULKARNI – They are an awesome twosome!
Together, they have redefined Entrepreneurship and uniquely connected it to Social-service, like solving the Garbage crisis and problems of Menstrual Hygiene in Bengaluru.
Through their portal, 'Stone-Soup.in' they have sold 5000 of their highly innovative Menstrual-cups, which means a saving of 91 lakh sanitary pads from Garbage dumps. Today, they've become the ideal paragons of Entrepreneurship in the country!