Mala Sinha
Lifetime Achievement Award (West Bengal, India) 2013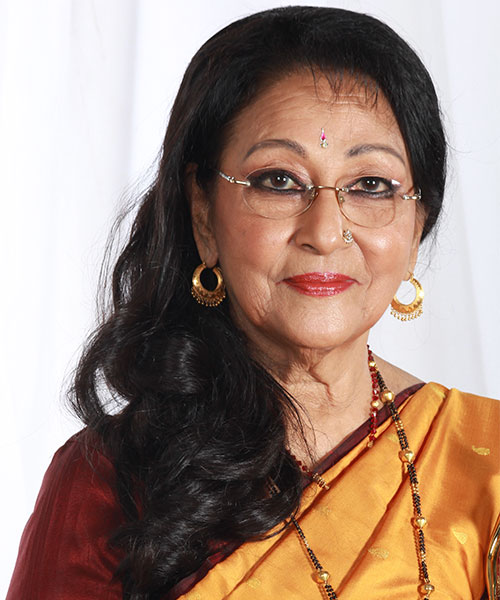 MALA SINHA – A former Bollywood actress who has worked in Hindi, Bengali and Nepali films. Named 'Alda' by her father she was rechristened as 'Mala Sinha' by the renowned director, Amiya Chakraborty, who gave her 'break' as the female lead of his, 'Badshah' ahnd she forged on to a top-notch Career, spanning 3 decades.
Her repertoire has been amazingly far-reaching and be it the money-minded Meena of 'Pyasa', or the unwed mothers of 'Dharmputra' and 'Dhool Ka Phool' or the Mughal Shehzaadee, 'Jahan Ara' – Mala Sinha was always bang-on in emoting the complexities of each of them.
Indeed – they don't make 'em like that anymore!