Mahasweta Devi
Literature (Bangladesh) 2004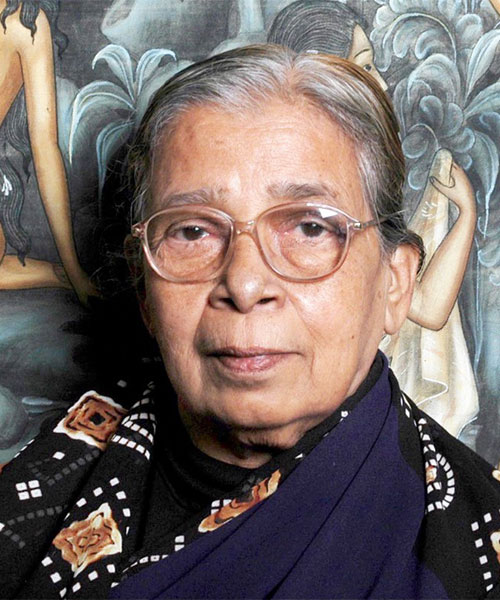 MAHASWETA DEVI – Born in a family of eminent Litterateurs, she kept the family torch aloft by being an incomparable icon of Indian Literature, herself. She has been the ultimate Chronicler of the tragedy and travails being undergone by the Tribals in the land. Her pen, dipped in an ocean of compassion, has created heart-wrenching vignettes of the oppression and exploitation heaped on the hapless aboriginals in the name of Development & Industrialisation.
The founder of the People's Theatre, 'IPTA', had to go through many an ordeal by fire because of her convictions. She even sold soaps to eke out a living for herself, but she ultimately had the world at her feet, decorating her with Honours ranging from 'Padma Vibhushan' to the 'Magsaysay Award'.
Her footprints will always be there on the sands of time…!