Madhavi Parekh
Fine Arts (Gujarat, India) 2004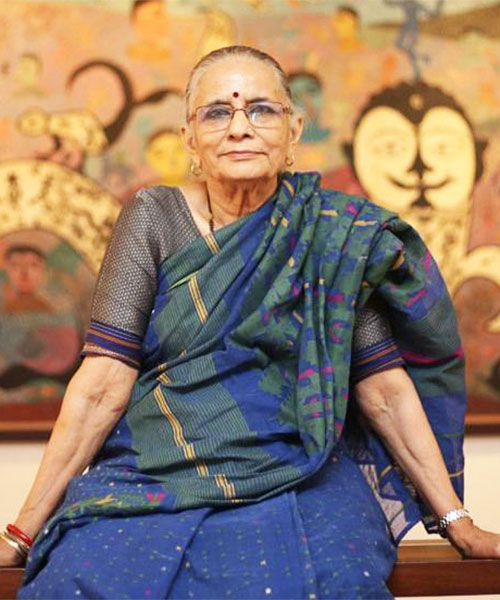 MADHAVI PAREKH – Born in the pastoral surroundings of Sanjan village in Gujarat, her first brush with Painting came with the Rangolis created at Festivals. Also, her creative 'inner-eye' consumed the sylvan splendour around her to the utmost. Married to the budding Painter, at the age of sixteen, she was exhorted by him to transcribe her imageries onto the Canvas.
Shifting to the Capital, she first picked up a pencil to draw, while she was pregnant with their first daughter. Today, from those drawing exercises, she has gone on to make 'Oil-on-Canvas' paintings, 'Reverse' paintings, 'Serigraphs' and 'Etchings' – all dwelling upon the themes of 'Women & Children' and the 'Urban & Rural'.
Stunning and 'Surreal', her's is a world of her own…!