Leena & Bhakti Sharma
Sports - Swimming (Rajasthan, India) 2012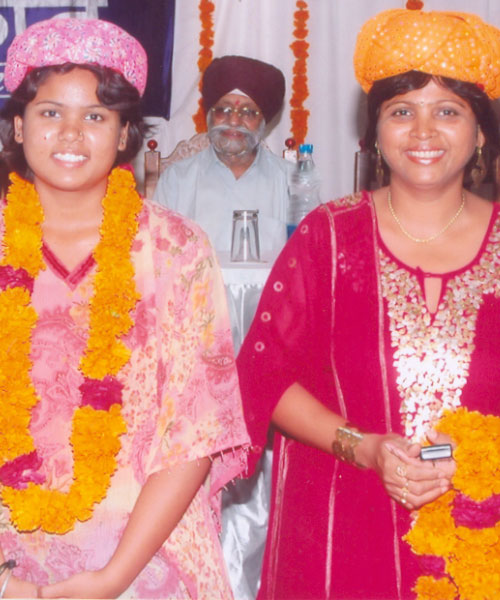 LEENA & BHAKTI SHARMA – The unstoppables!
Udaipur stirred a sea-storm and that came through a Ma-Beti, who know no comparison in what they have achieved. The two belong to an everyday Mewar family and they have accomplished a feat that would be envy of the best of them out there.
They are the first Ma-Beti twosome ever to have crossed the English Channel.
Yes, the 19 year old Bhakti along with her 43-year old mom Leena has triumphed over this arm of the Atlantic Ocean that separates Southern England from Northern France and is nearly 560 kilometer long and 240 km in width at its widest point and they have touched Callisport in France and the crown of the first ever Mother-daughter duo to have crossed the English Channel was placed on this terrific twosome!
And trust us , it's no easy feat to achieve! That's a sea of an achievement!