Kishori Amonkar
Music - Vocal Classical (Maharashtra, India) 2005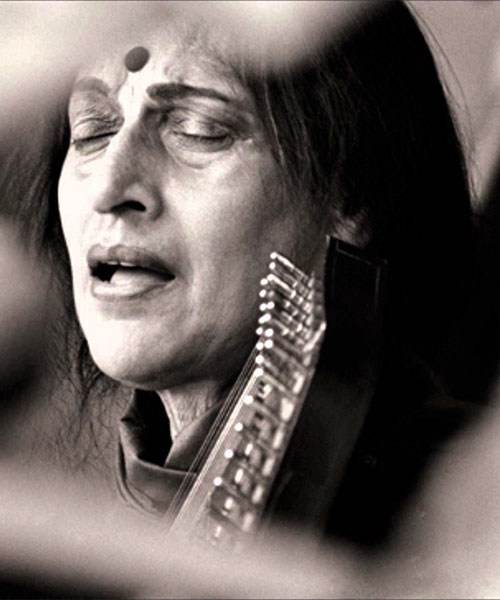 KISHORI AMONKAR – Having a pedigree as distinguished as being the daughter of the much-fêted Classical Vocalist, Mogubai Kurdikar, Kishoritai went on to prove herself as the worthiest possible progeny, in the same field. Music flowed in her blood and she was consumed by her desire to scale the hitherto virgin horizons in it. She had always been a lone trouper in her Art, so much so that she didn't care a hoot for 'Live' performances, even when they were such a paying proposition.
The famed Director, V. Shantaram did get her to sing the hit title of his 'Geet Gaya Patharon Ne' – but the Yogini of Music remained uncomfortable in the Commercial world of Music.
Her Music was a direct tryst with God – both for her and us as well…!