Kiran Mazumdar Shaw
Science & Technology (Karnataka, India) 2004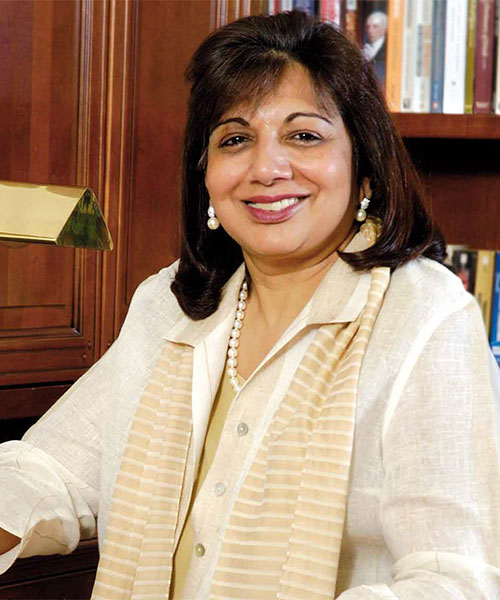 KIRAN MAZUMDAR SHAW – She went to 'Federation University' in Australia to study 'Malting' and 'Brewing'and only to be told that she would never be hired as a 'Master-Brewer' in India because 'It's a man's work!'.
This led her to launch 'Biocon, India',(She is the CMD of Biocon Limited, a biotechnology company based in Bangalore, India) initially making 'Enzymes' and then, upgraded to a full-fledged 'Bio-Pharmaceutical Company' making affordable drugs for Diabetes, Cancer and Autoimmune diseases.She was awarded the Othmer Gold Medal, for outstanding contributions to the progress of science and chemistry.
Today, the same 'Encroacher' in a 'Man's World' is India's richest self-made woman, rolling in Billions, but her heart is totally into 'Corporate Social Responsibility' with a quintessential 'Health' & 'Education' outreach.
Forbes listed her in 2016 and 2017 – the most powerful women in the world at 77th and 71st position respectively.
She sums herself up – 'Compassionate Capitalist'…!