Kiran Bedi
Law (Punjab, India) 2004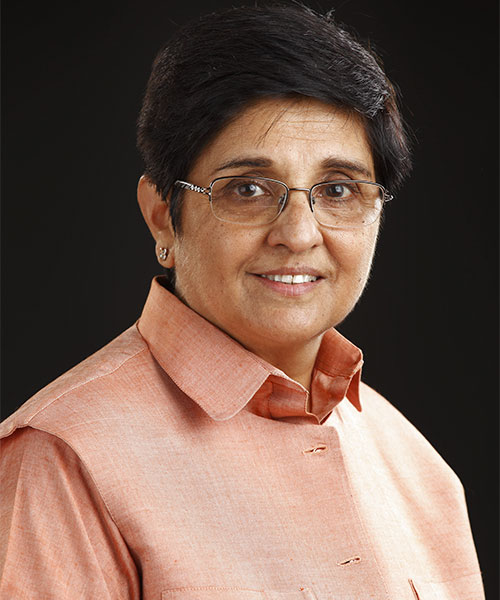 KIRAN BEDI – She is the 1st woman to join the Indian Police Service (IPS) and is now a retired Indian Police Service officer, social activist and politician who is the current Lieutenant Governor of Puducherry. She remained in service for 35 years before taking voluntary retirement as Director General, Bureau of Police Research and Development.
Her chosen Vocation became a constant brush with the powers-that-be, while she clamped down on violent Morchas, Drug Mafia with political connections, Eve-teasers and Traffic Snarls… She was posted to the Delhi Prisons as Inspector General (IG). She introduced several reforms at Tihar Jail, which gained worldwide acclaim and won her the Ramon Magsaysay Award in 1994. In 2003, she became the first Indian woman to be appointed as a Police Advisor to Secretary-General of the United Nations, in the Department of Peace Keeping Operations.
She has been the great Custodian of the 'Law' of the land…!