Khushboo Sundar
South - Cinema (Maharashtra, India) 2011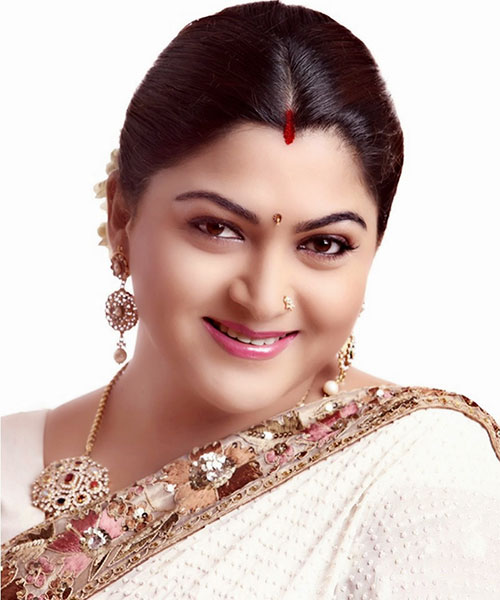 KHUSHBOO SUNDAR – Stardust & Substance!
She is the perfect blend- be it in Reel or Real! She is varied in her pursuits in the entertainment world.
She is an Indian film actress, producer and television presenter who has acted in more than 200 movies. She is predominantly known for her work in the South Indian film industry.
She became the first ever Indian actress for whom her fans built a dedicated temple.
She joined Politics and the Indian National Congress on 2014 after meeting with then Congress President Sonia Gandhi, and then Vice-President Rahul Gandhi. She is currently the National Spokesperson of the INC.
She is a walking kaleidoscope of what all a woman should be!