Kavita Seth
Music (Uttar Pradesh, India) 2010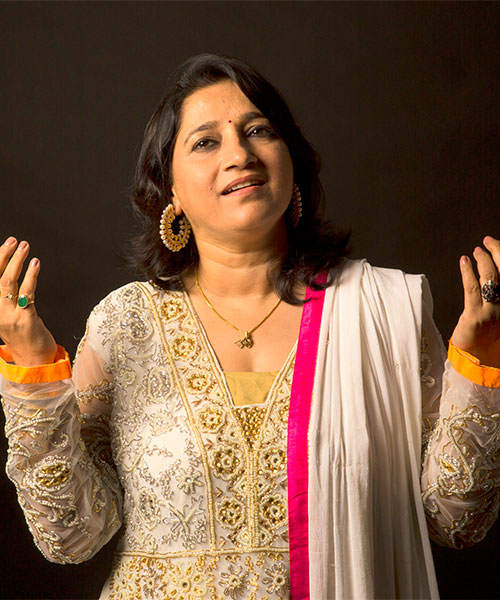 KAVITA SETH – When that 'Dargaah' in Bareily resounded by the notes of Sufi Minstrels, the little girl sat there in a euphoric stupor. Later, she, herself, would break into the same unearthly spiritual ditties, sending the listeners into raptures. Her folks admitted her to the prestigious; 'Gandharv Mahavidyalaya' in Delhi and post training, her name gained eminence through her Stage-shows.
In one of them, she caught the aural attention of Satish Kaushik who made her sing, 'Maula…' in his 'Vaada' and then followed the classic,'Iktaara…' in 'Wake up Sid' and Kavita Seth had arrived! The wandering Minstrel has showered Sufi notes on bewitched audiences from London to Berlin to Stockholm…the list is unending.
She's is known as God's own songstress, today…!