Juhi Chawla
Cinema (Punjab, India) 2004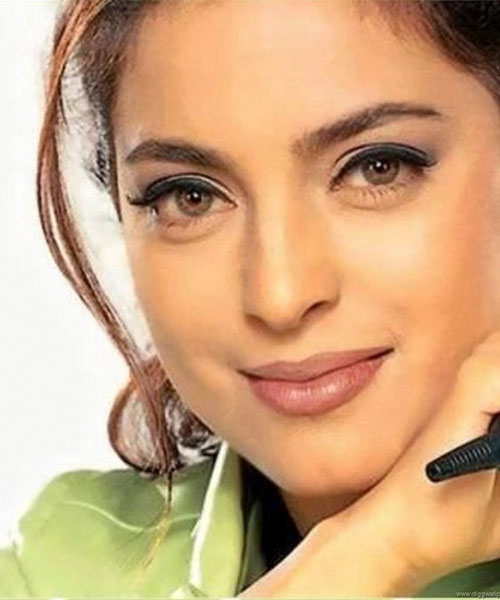 JUHI CHAWLA – She seems to have drunk the elixir of eternal enchantment!
The opportunity came knocking in the form of 'Sultanat' wherein she was part of a whole bevy of Stars like, Dharmendra, Sridevi, Sunny Deol followed by Mansoor Khan's's take on the Romeo & Juliet yarn, 'Qayamat Se Qayamat Tak'.
Since then, Juhi has come a long way and in the process, there has been a trail of some tremendous performances by her, which would be cherished in the collective memory of Filmgoers from all across. Also, she has authenticated her mettle as a truly, truly versatile artiste and be it the rip-roaring Comedies like 'Ishq' or high-voltage Dramas like, 'Darr' – Juhi has come up trumps in both!
Juhi is to our Cinema what fragrance is to a garden!