Jayasri Burman
Fine Arts-Painting (West Bengal, India) 2018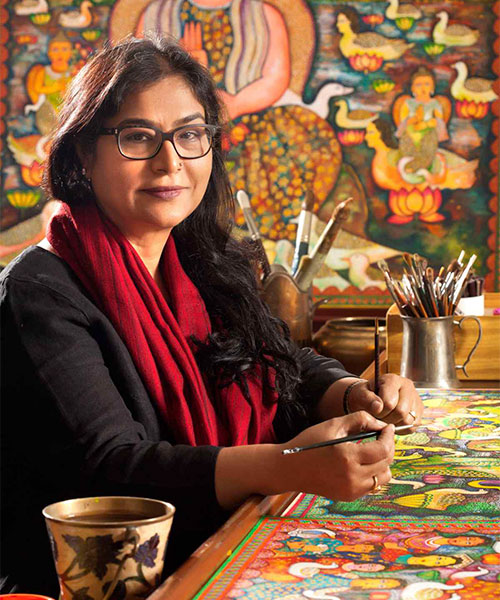 JAYASRI BURMAN – She is a contemporary Indian artist. She is a Poetess with the Brush and paints her own lyrical psyche on the canvas with a wizardry that takes your breath away.
Her Muse is 'Mythology and Folklore' and through these, she has created a 'Jayasri Burman Cosmos' that has left people spellbound from London to New York to Tokyo.
A warm soul, a passionate Artist and an unflinching votary of the Traditional in Art, she is absolutely a class apart!