Jaswantiben Popat
Social Services (Maharashtra, India) 2004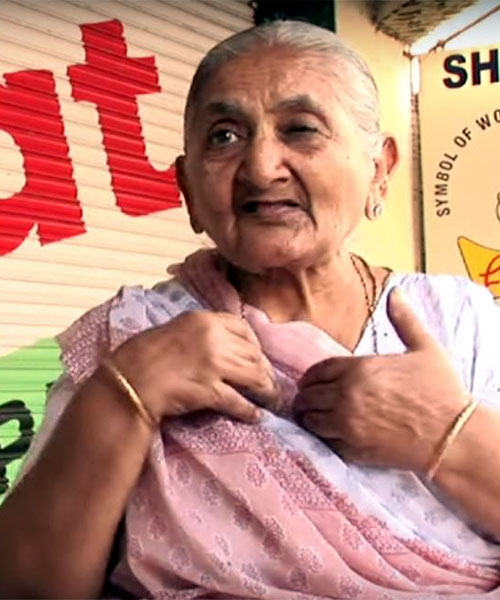 JASWANTIBEN POPAT – Shri Mahila Griha Udyog Lijjat Papad is an Indian women's cooperative involved in manufacturing of various fast-moving consumer goods. It is the brain child of Jaswantiben & six Gujarati women from Mumbai in March 1959. They borrowed a paltry sum of Rs.80 to indulge in a 'time-pass' activity of making Papads. And in no time, they discovered that their produce was good enough for the Grocers around… And thus was born – 'Lijjat Papad'.
The organisation's main objective is empowerment of women by providing them employment opportunities. It is a fairy tale of an enterprise having a nearly Rs.350 Crores turnover today, they employ more than 40,000 members, who roll more than 90 million Papads. It also has an Export Division and the profits are equally shared among all the women.
It is considered as one of the most remarkable entrepreneurial initiatives by women that is identified with female empowerment in India
Jaswantiben is a walking Corporate of the kindest kind…!