Haifa Wehbe
Music - Vocals (Lebanon) 2013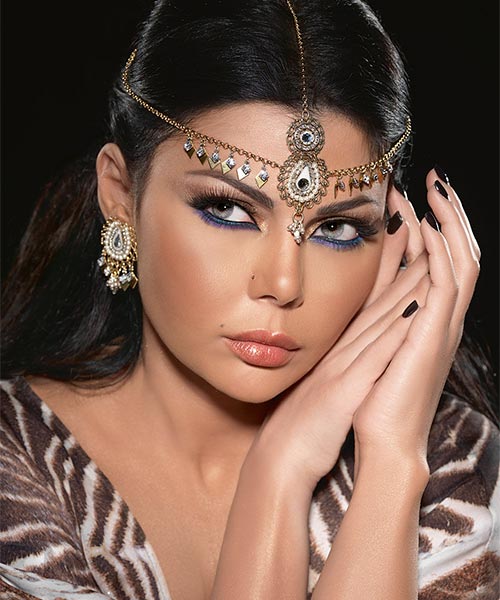 HAIFA MOHAMMAD WEHBE – A Lebanese singer and actress .  She is a walking beehive with all sorts of stings carried in her otherwise dazzling personality. That's why – you may love her or not love her… but you can never ever ignore her!
She grew up on Jazz and R&B   and wanted to be a crooner, herself.
The very first Album she cut was 'Houwa Al Zaman' (It's the time) and in turn, hit it with listeners all across, just as her first single 'Agoul Ahwak' (I say I love you) became an instant rage!
She has also had her stints with Films and TV and winning innumerable hearts, therein!
Her fusion of Oriental and Western Music has been best embodied by her latest Album, 'Malikat Jamal Kon' (Miss Universe), who's Video was shot in Italy. With this, Haifa became the first ever Lebanese Artiste to hold a # 1 position on the US iTunes!